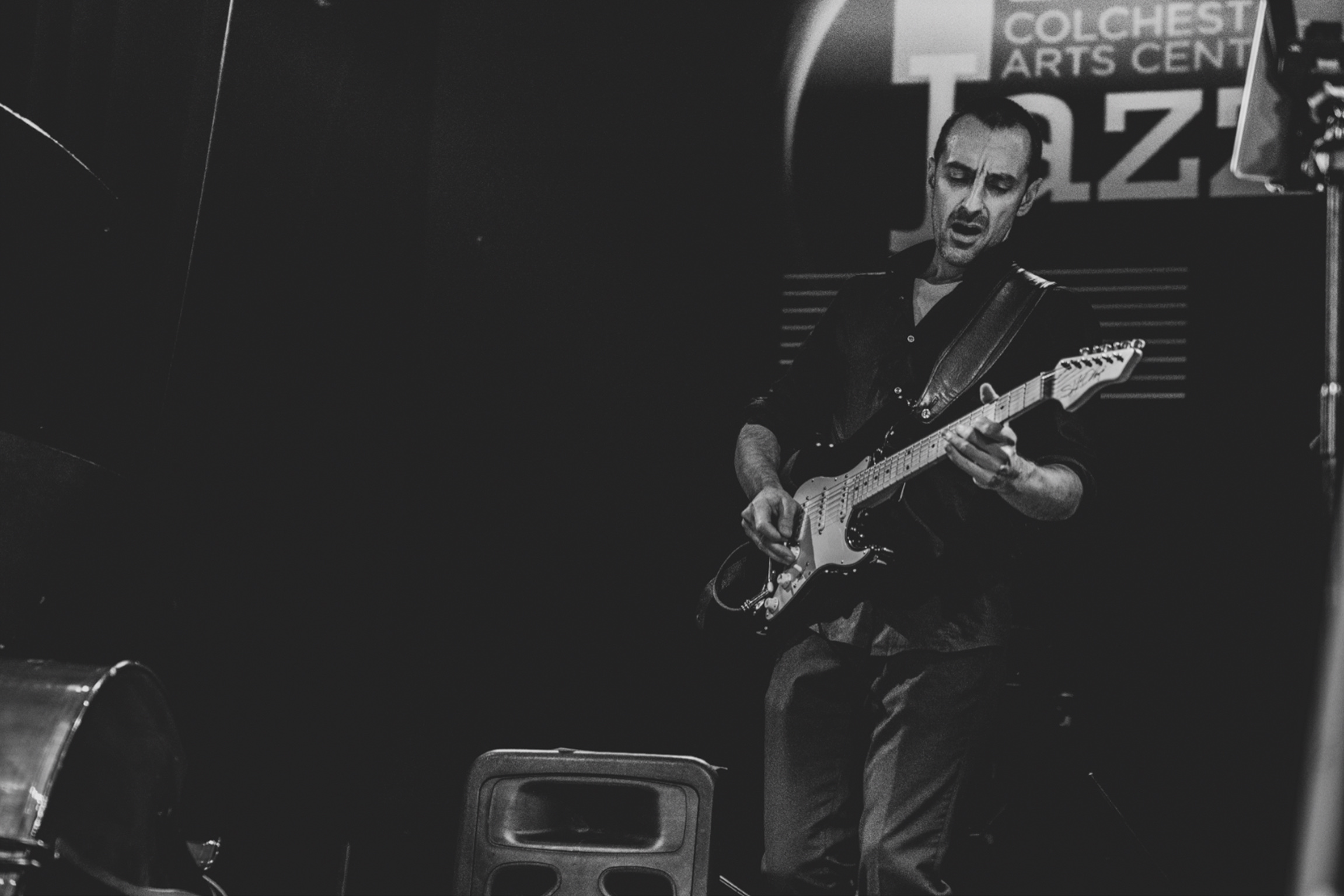 Collaborated on
Guest guitarist on Fierce and Non Compliant
About
Marco Piccioni is a Blues Rock & Jazz guitarist and singer based in London, UK. He has worked as a side man and a leader since 2003, starting his career in New York, where he moved to after graduating from Berklee College of Music in Boston, MA.
Born in 1976 in Turin, he spent his teens studying at the 'Liceo Classico' and at the same time being a professional sports-man in slalom canoeing. After the graduation in 1995 he decided to explore music more deeply starting to play guitar. He first studied with Italian guitarist Franco 'Slep' Sciancalepore, then in 1999 he moved to America, to attend the Berklee College Of Music where he graduated in 2002. In that period he was fortunate enough to study with master guitarists and composers Julien Kasper, Jon Damian and Michael Williams. In 2003 he moved from Boston to New York where he performed with many different artists. That same year he decided to move back to Italy where he established his own Quartet which with he recorded his first solo album Waterflight, published by DDE-Records.
In 2006 he moved to London, UK. Since then he has collaborated with various artists, including Julia Biel, Cleveland Watkiss, Lekan Babalola & Kate Luxmoore, Joe Lewis.
Parallel to leading his Trio with Chris Nickolls and Jason Simpson (previously with Blendi Dhami), Marco is also part of the Modal Contemporary band Collocutorled by Tamar Osborn.
Marco is an established music teacher, guitar tutor and lecturer. He is the course leader for the Artist Development Programme at Access Creative College in London.
Marco is a dedicated free diver. Exploring the connection with Water and the noble art of Apnea are precious sources of inspiration and development.
"The intricacy, phrasing and tones of Marco's guitar are exceptional."
Blues Matters Magazine, 2017